​

Day 1: Saturday or Sunday
International arrival.
Options (Church service, trip to the beach, visit orphanage, tour of city
Day 2: Monday
Orientation with fellow participants, meet the staff, and receive an explanation of the Family Preservation Program and Care for Life's philosophy. Lunch in town, visit the market, buy groceries, or an optional trip to the beach or visit to an orphanage.
Day 3: Tuesday
Travel to the local villages and meet the people. Introduction to the families working with the Care For Life programs. A day to observe and learn about the culture and lifestyle of the villagers and see Care for Life in action within the families.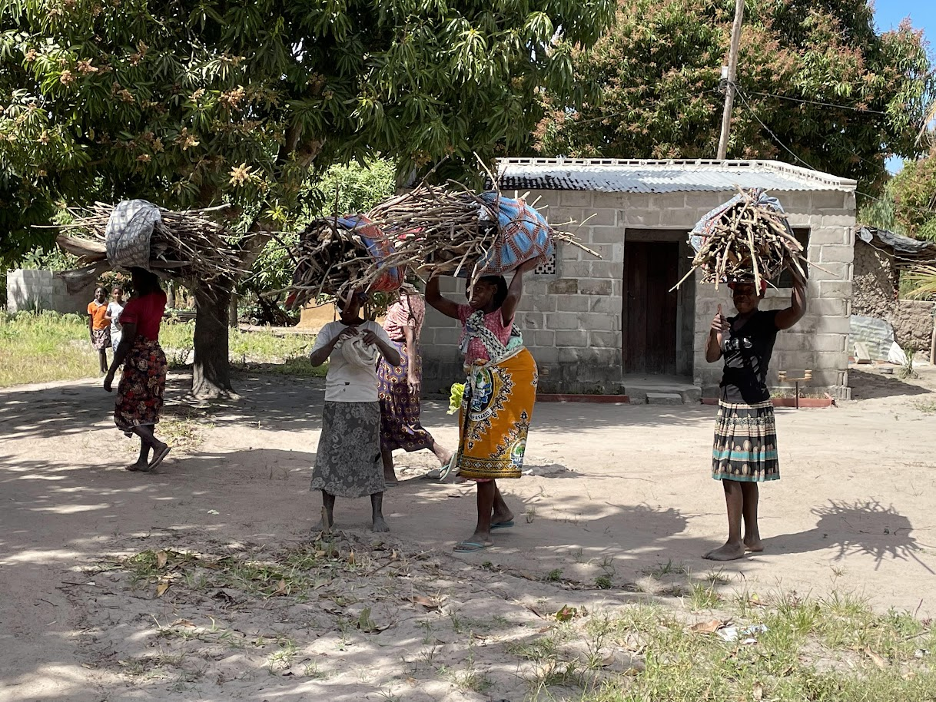 Day 4-6: Wednesday through Friday
Direct interaction with villagers through planned and prepared projects from these areas:
Health, hygiene, and sanitation
Home, garden, and nutrition
Education and psycho-social well-being
Self-reliance education (Help not Hurt)
​Additional opportunities to learn and serve are provided in the form of shadowing families within the village, CFL Children's Club activities, teaching at community classes, visits to the local orphanage, and other cultural events.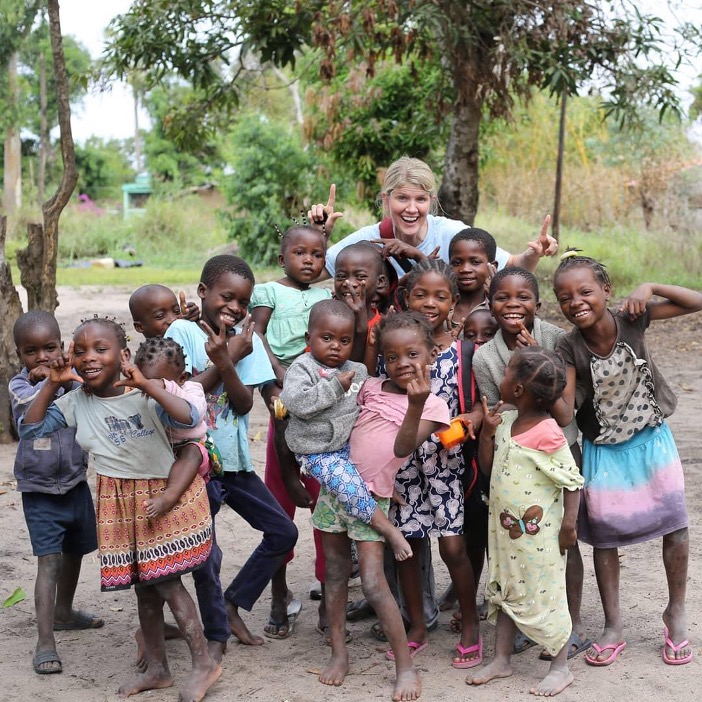 Day 7: Saturday
International departures.
Objective
​To support the work of Care For Life in its commitment to sustainable community development. H.E.L.P seeks to plan projects that will be part of the solution in overcoming poverty by empowering families. Expeditions are created to help global citizens come to Mozambique to See how families are progressing in the Family Preservation Program, Support communities as they care for one another, and Share their experiences to inspire global change.
Budget
​
Expenses for a six day expedition are $2250 per adult, $1800 per child under 18.
(Price includes all in-country costs including housing, ground transportation, food, and projects).
Group rates are available as are special discounts are available, including:
10% discount is available for groups of 10 or more.

$50 discount for paying in full upon registration.
*Airfare and travel insurance are not included in H.E.L.P expedition fees.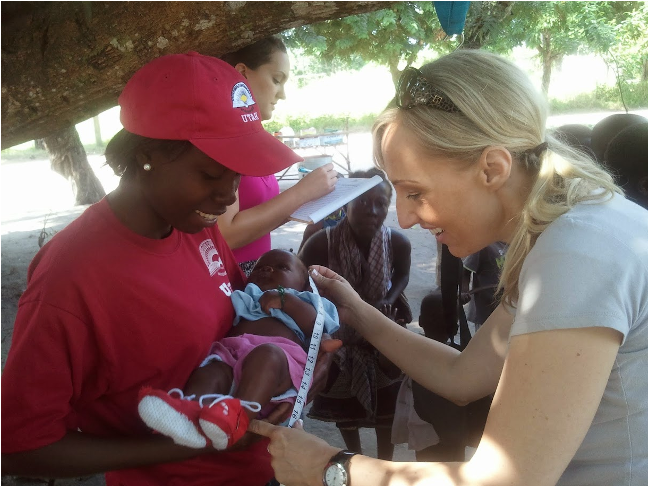 Health, Hygiene, and Sanitation
"Improved sanitation protects the environment and improves people's health, thereby translating into socio-economic development and poverty eradication." The construction of pit latrines in Mozambique is beneficial and preferred because of its affordability, simplicity of construction, little or no water usage, and ease of operation and maintenance. Pit latrines also have the ability to handle a variety of sizes of matter and maintenance is uncomplicated as long as the latrines are used properly. This project focuses on the construction of one pit latrine, teaching families how to build and maintain the latrine, and improving the health and well-being of the local villages. Also, participants may have the opportunity to weigh babies from the local villages and participate in health and hygiene classes groups at the community classes taught by the Care for Life staff.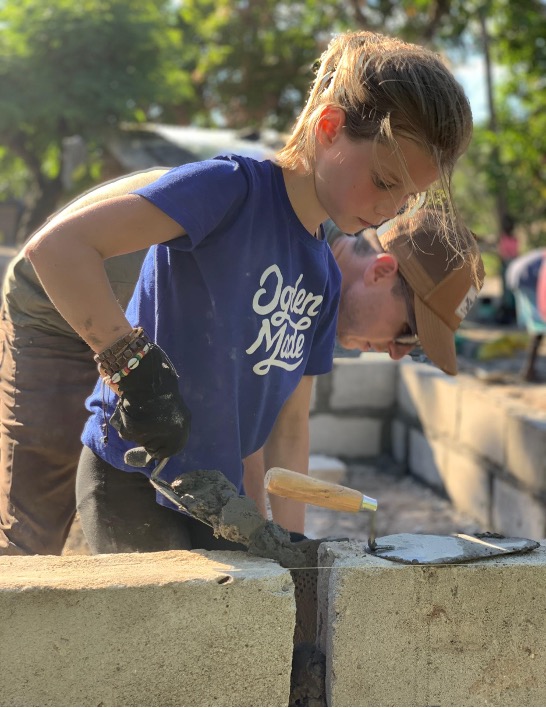 Home, Garden, and Nutrition
The families involved with Care for Life are earning materials such as bricks in order to improve their housing situation. The H.E.L.P. expedition team would assist these families in the execution of these improvements. Specifics regarding the type of improvement projects would depend on the time of year of the expedition. Gardens preparations begin November through December, including the construction of temporary fencing around the garden plot. In January through March, seeds are planted and in May through August the garden needs watering, weeding, and tending. Certain communities would benefit from the help in the mashambas which are large agricultural projects. H.E.L.P participants would have the opportunity to experience a day in the rice fields and learn about the entire process of growing, harvesting and preparing rice for consumption. Nutrition is taught through a variety of programs within CFL including the Children's Club, baby weighing services, Health Testing Week. This project focuses on the improvement of home, health, and physical self-care.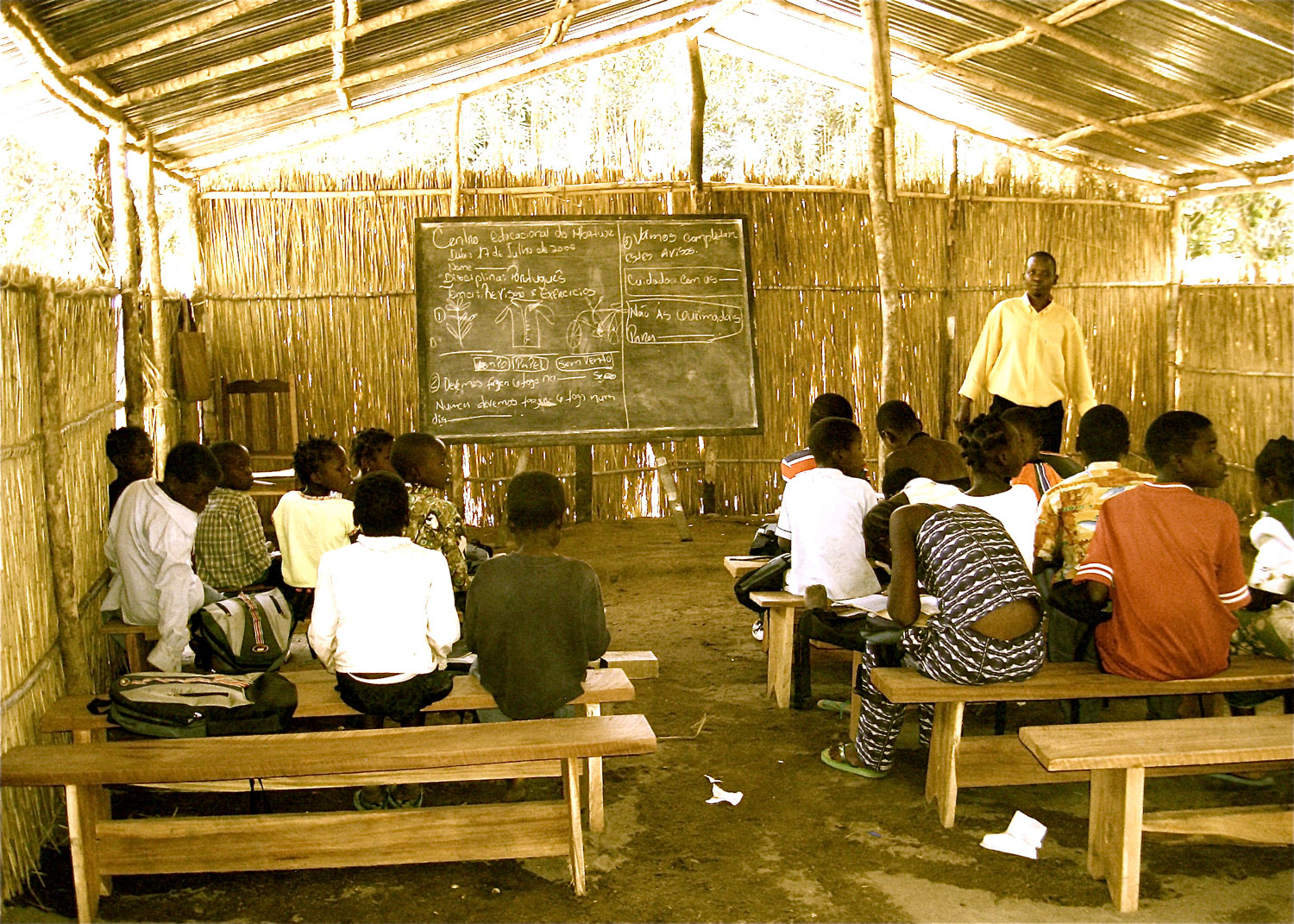 Education and Psycho-Social Well-being
With literacy-promoting programs, villagers can be better prepared to read prescriptions, be informed, achieve employment and build self-confidence. Through teaching the importance of family  relationships and personal empowerment, we can help prevent sexual, physical, and mental abuse. This project works with Care for Life's Children's Club, where children range in age from nine to sixteen. The activities, games, music and lessons taught within the Children's Club are an important part of the  education they receive. The Children's Club promotes a curriculum that focuses on  Health, Choice & Accountability, and Human Rights Education for Children. Also, there will be opportunities to interact, and teach simple skills. In addition, there are community classes taught by Care for Life staff within the villages where H.E.L.P participants could participate in and assist in learning.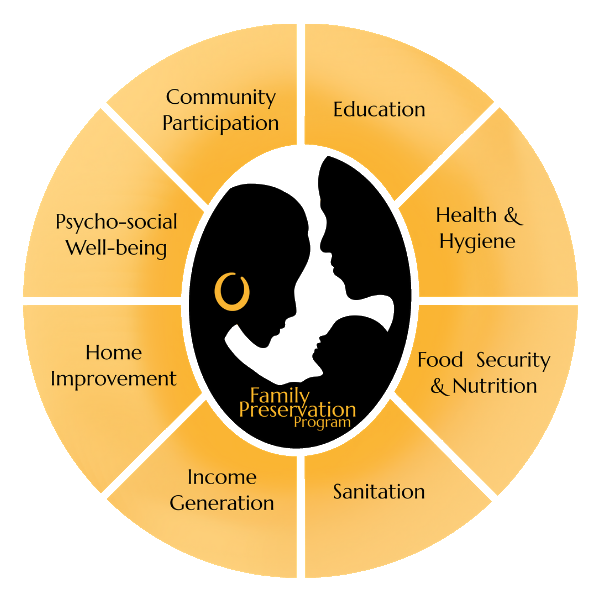 Humanitarian Education Leadership Program (HELP)
There are many generous giving people and organizations in the world that are doing good, but sometimes well-meaning people who truly want to help end up unintentionally making things worse for those they are trying to help. During your expedition you will come to understand the correct principles behind humanitarian efforts that help both the giver and the recipient.
The Core Principles of the Family Preservation Program include:
Mentoring:
Mentoring allows people to learn from one another and to gain support and knowledge. Mentors become trusted advisors as they influence and guide families to behavior change.
Leadership Training: Leadership development enables people to improve their knowledge, skills and self confidence and increases the strength of the community.
Goal Setting: Goals help trigger new behaviors, guides focus and helps sustain momentum in life and promote a sense of self-mastery.
Incentives, not handouts:: Incentives can be powerful in motivating behavior change if the individual places importance on the incentive. Incentives have to be obtainable in order to be motivating. Receiving an incentive instead of a handout builds self esteem and confidence.
Education Programs: Care for Life offers a variety of community programs that raise the level of education in key areas of development. Programs like literacy classes, how to plant a family garden and how to start a small business are available to everyone in the village who wants to learn. Courses are taught by locals who are familiar with customary learning styles and regional best practices.
Who can participate in a CFL Expedition?
Expeditions are open to individuals over the age of 18, groups, and  families. Youth under the age of 18 must be accompanied by a parent. Care for Life recommends a lower age limit of 8 years for families bringing children due to the nature of the work projects and village community meetings that require safety and attentiveness. Specific requests to bring a child younger than 8 will be considered on a case-by-case basis in the application process.
How long is a H.E.L.P expedition and what does it cost?
The average expedition is seven days long (not including travel to the country) and costs $2250 per adult and $1800 per child (under 18). There is a 10% discount for groups of ten or more, and a $50 discount for paying in full upon registration. These prices do not include airfare and cannot be combined.
What are H.E.L.P Expeditions meant to accomplish?
H.E.L.P participants are going to see that the solution to extreme poverty is not something brought from the outside in, but rather is a process achieved from the inside out. This is self-reliance and it is a pillar of the Family Preservation Program, which is at the heart of Care For Life's mission. Our expeditions give us the privilege to learn and work alongside parents and children who are bettering their own circumstances. We help in community service projects managed by the community members themselves who participate with Care for Life. Finally, we share the stories of the families we connect with to inspire a global change in the way humanitarian aid is offered. As returning expeditioners, we lend our voices in sharing the message that the most effective way to help the poor is to support their families in gaining the knowledge and resources to become self-sustaining.
How do I register and when does my money become non-refundable?
Registration is online. You will be asked to submit your non-refundable deposit of $500 with your application.  This money tells us you are serious about your commitment and will secure your spot on the team.  The remainder of your $2250 will be due at least 60 days before your departure date ($1750).  There will be a late fee of $50 charged if your balance is not paid on time. If for some reason you are not accepted to the program or there are not enough volunteers to fill a team, your $500 will be refunded.  The $2250 pays for your expenses while in Mozambique, and funds projects and programs of the HELP teams.  Not covered is your travel to Mozambique, personal spending money, and other costs associated with preparation to go to Mozambique (passport, visa, immunizations, malaria meds, etc).
What travel documents and immunizations will I need in order to go?
Your passport must be valid; this means that it cannot be within six months of expiration when you enter Mozambique. To apply for a passport go to <www.travel.state.gov> for information and applications.  The cost is about $125.00. It takes four to six weeks to get your passport.
 A visa is required to enter Mozambique – visas can take 4 to 6 weeks to process so you must begin the process  7 weeks prior to departure. To apply for a visa go to https://usa.embamoc.gov.mz/?page_id=99
 It is essential  that everyone visit a doctor for his/her recommendations on immunizations for Mozambique. We suggest that you visit the web site for the Center for Disease Control and Prevention, (CDC), to get a list of current recommendations for immunization for travel and travel warning to Mozambique <www.cdc.gov/travel/safrica.htm>.   See your doctor at least 4–6 weeks before your trip to allow time for shots to take effect.  The most commonly recommended vaccines for travel are typhoid, tetanus, polio, Hepatitis A and B, and meningitis. Other vaccines may be  recommended by your doctor.  You do not need Yellow Fever or Rabies vaccines. Malaria is a disease transmitted by mosquitoes and can be fatal. Mozambique has a high rate of malaria and many, many mosquitos.  There are currently no vaccinations against malaria, but anti-malarial drugs significantly reduce the risk of one becoming ill. These drugs do not prevent one from becoming infected, but they can kill the malarial parasite during a certain stage in their development. It is required that all participants take the appropriate anti-malarial medication which often has to be taken before, during, and after the trip.  You will need a prescription for this medication from your doctor.  To minimize your risk of malaria, sleep under a mosquito net (provided for you) and wear repellent containing DEET (no more than 30%) at dawn and dusk. 
Where will I stay and what will I eat?
Participants will stay at the Care of Life Facility located in Maunga, Mozambique. Details and photos of the facility are provided [here]. Participants will have the option of buying their own groceries, eating meals prepared in the facility by a local village member, and eating at approved local restaurants that meet our standards of food safety.
What if I don't speak the language?
Your group will be provided with a local interpreter who will be with you every day to translate the language and help with other cultural barriers. It is not required for a participant to speak Portuguese in order to have a great experience with the H.E.L.P program.
What are the dates options for 2023?
2023 dates are arrival in country and departure from country
June 17th to 24
June 24th to July 1st
Still have questions? Contact us.